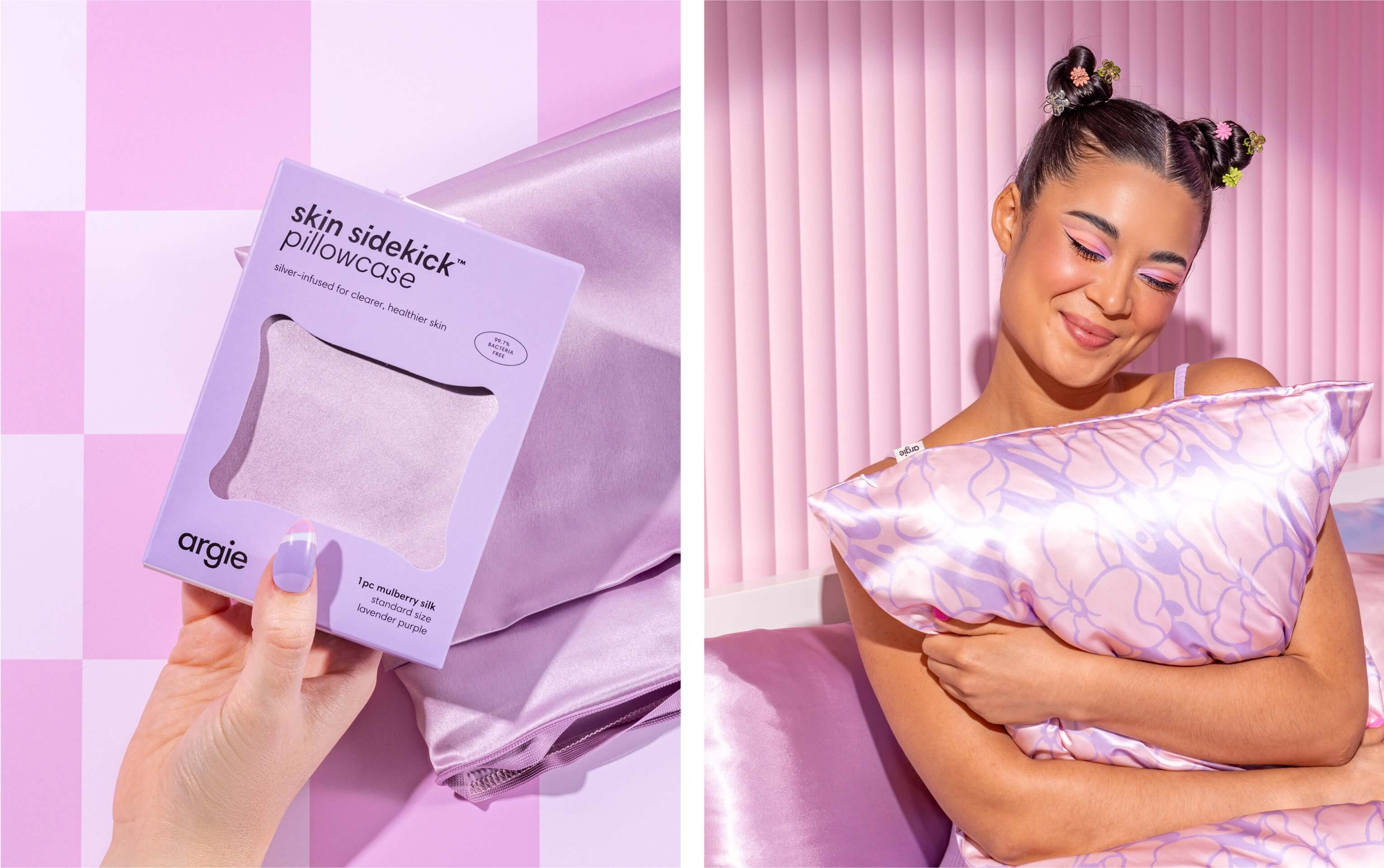 SKIN SIDEKICK™ PILLOWCASE
For clearer, healthier skin in your sleep
GET YOUR PILLOWCASE →
Rated 4.8 | 2,981 reviews
Rated 4.8 | 3,000+ reviews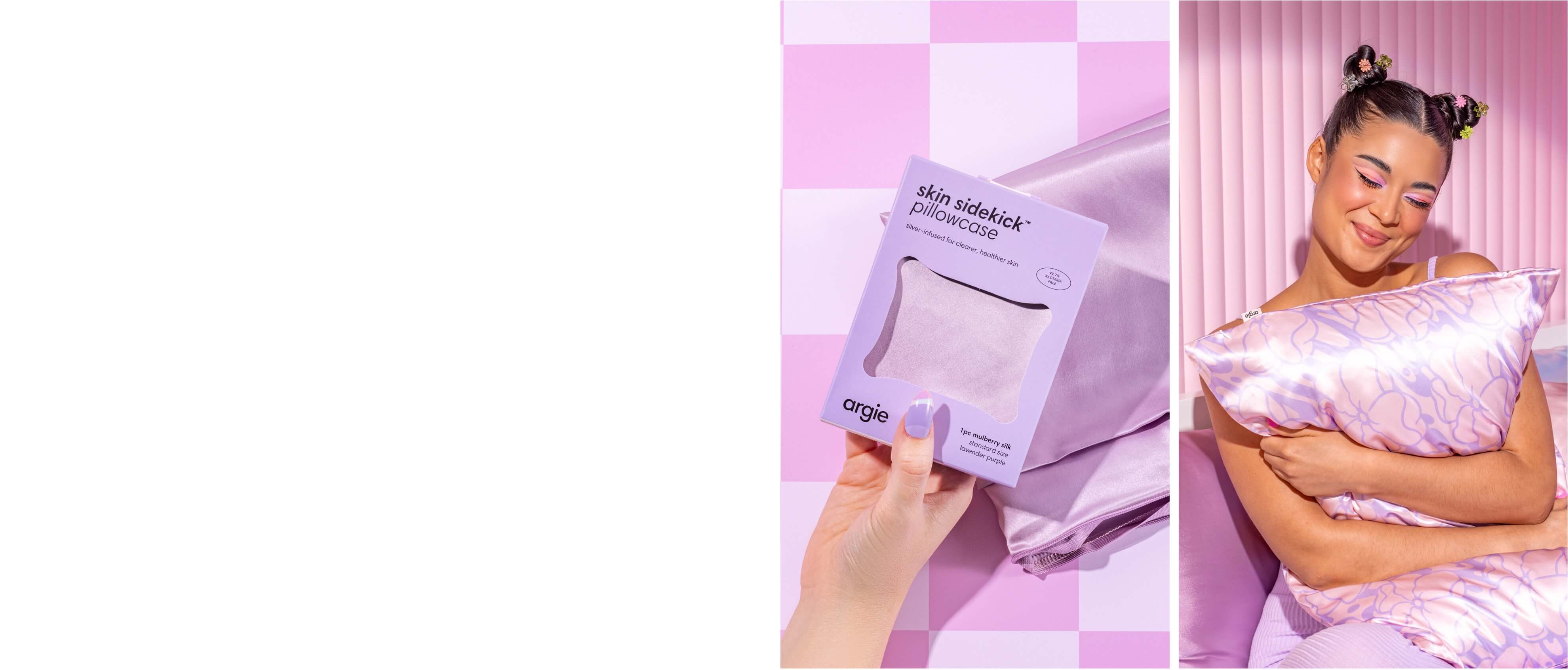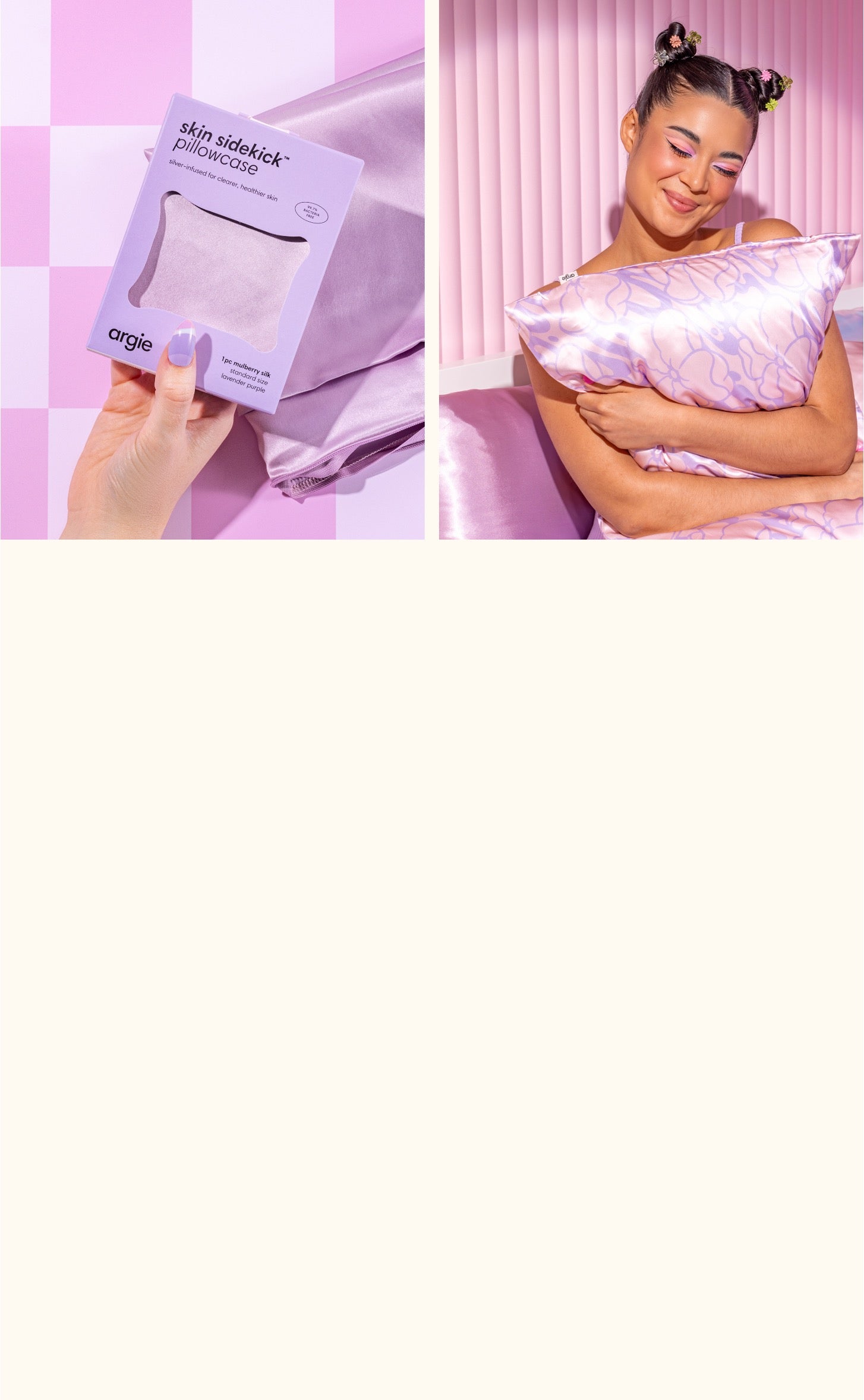 SKIN SIDEKICK™ PILLOWCASE
SKIN SIDEKICK™ PILLOWCASE
YOUR BEST SKIN,
EASILY & NATURALLY
For clearer, healthier
skin in your sleep
GET YOUR PILLOWCASE →
Rated 4.8 | 2,628 reviews
Rated 4.8 | 2,628 reviews
Infused with
natural silver
Repels bad
bacteria
Results or
money back
Shop our best sellers
Made from a unique blend of satin & spandex, Argie feels identical to silk - but half the price ✌️
View all
"A game changer for anyone with sensitive skin"
"An amazing addition to beds everywhere"

"Got adult acne? This pillowcase is your new secret weapon"

MADE WITH SILVER
Bacteria-free for healthier skin
Our pillowcases can have 1000x more bacteria than your toilet seat, shown to clog pores and trigger breakouts. Like an invisible forcefield, Argie's silver stops 99.7% of the nasties before they affect your skin.
LEARN MORE →
Shop our best sellers
Voted 4x best pillowcase 2022
Made from a unique blend of satin & spandex, Argie feels identical to silk at half the price ✌️
AS SEEN IN
30 DAY RESULTS
Transform your skin, hair, and sleep
★★★★★
"I'M ACTUALLY SHOCKED"
"I'm actually so shocked at how well this pillowcase has helped my skin in such a short period of time"
Samantha B.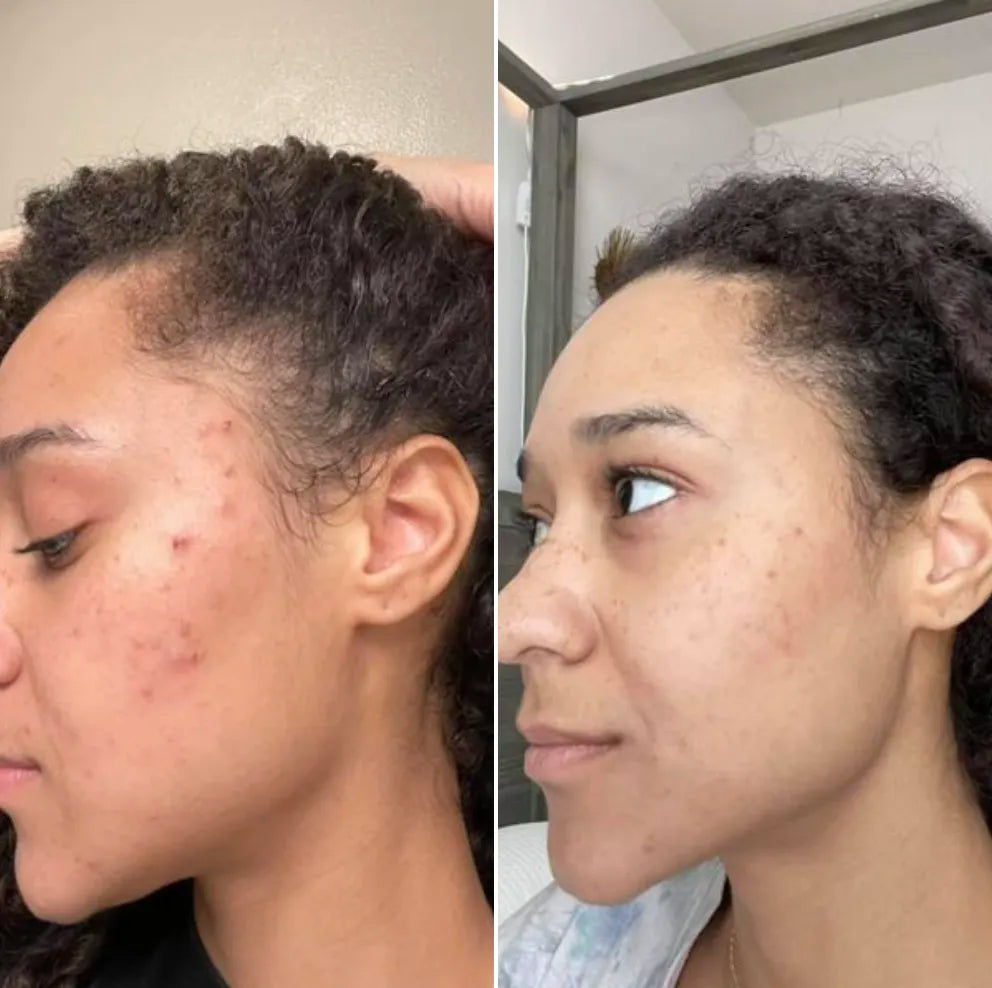 ★★★★★
"THANK YOU"
"It's working for me. I normally get acne on the side I sleep & my skin has been so clear. Thank you thank you thank you"
Rebecca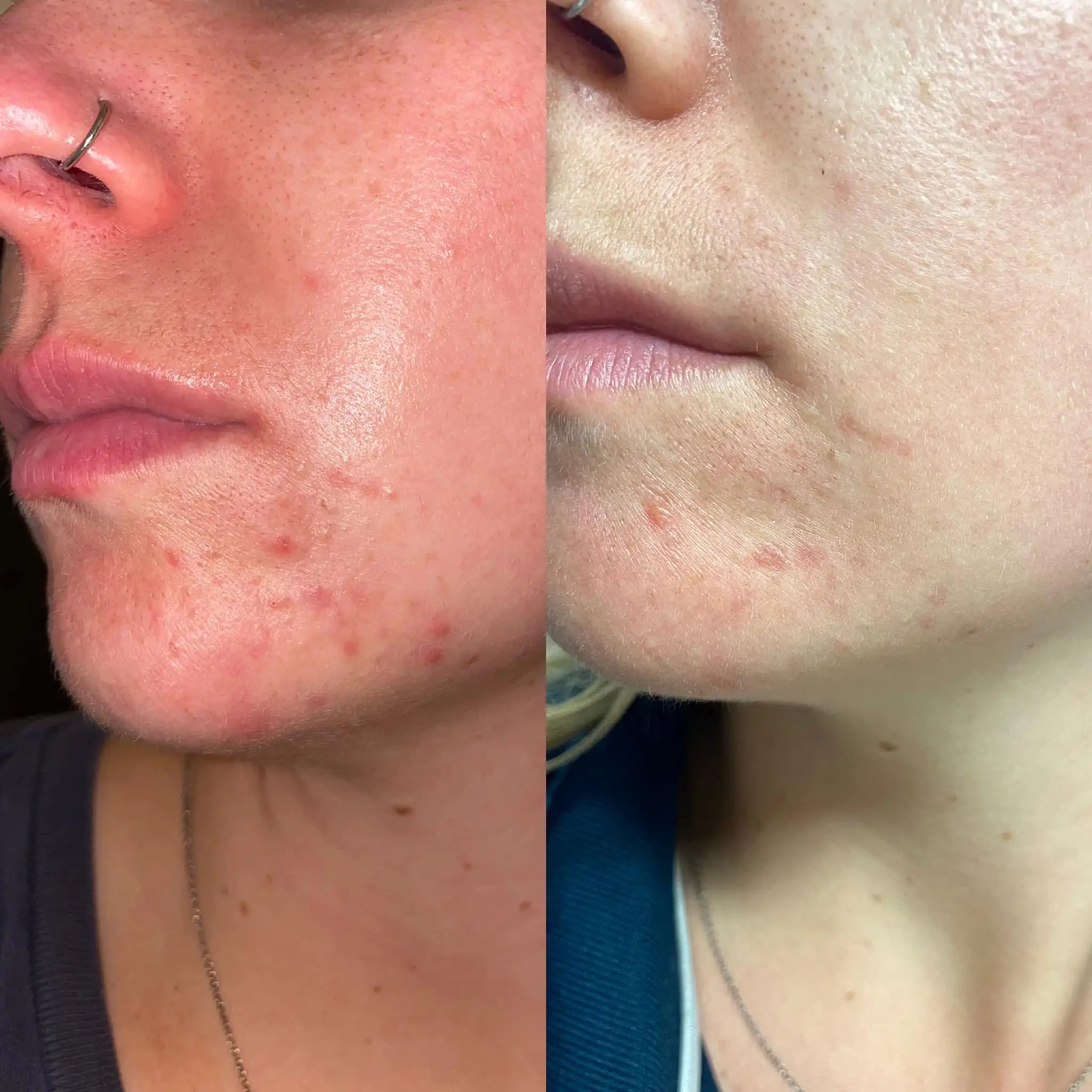 ★★★★★
"IT'S ONLY BEEN A WEEK"
"Have seen an improvement and it's only been a week!"
Grace C.
★★★★★
"EXTREMELY IMPRESSED"
"I have hormonal acne and I'm extremely impressed. The second shot is after only one week using Silvi!"
Georgie B.
THE PROBLEM
Pillowcase bacteria
can affect your skin
Every night, dead skin cells, sweat & skin creams build up on your pillowcase allowing bacteria to thrive and clog our pores.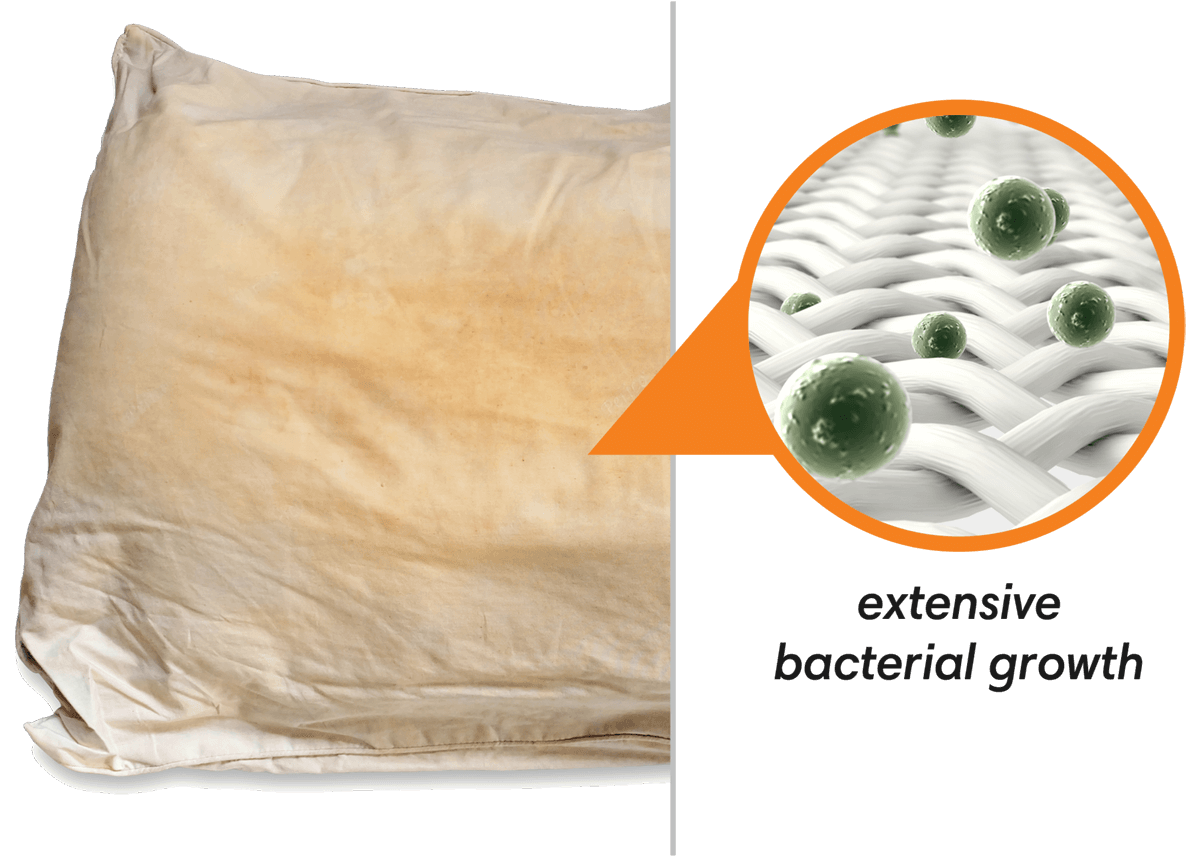 NORMAL PILLOWCASE
Bacteria clogs pores
& triggers breakouts
1000x more bacteria than a toilet seat
10-100,000 dust mites
16 types of fungi
After just 3 days without washing!
---
OUR SOLUTION
Made with SilvTech™
antibacterial silver
Our pillowcases are made with silver, which naturally kills 99.7% of bacteria before it affects your skin.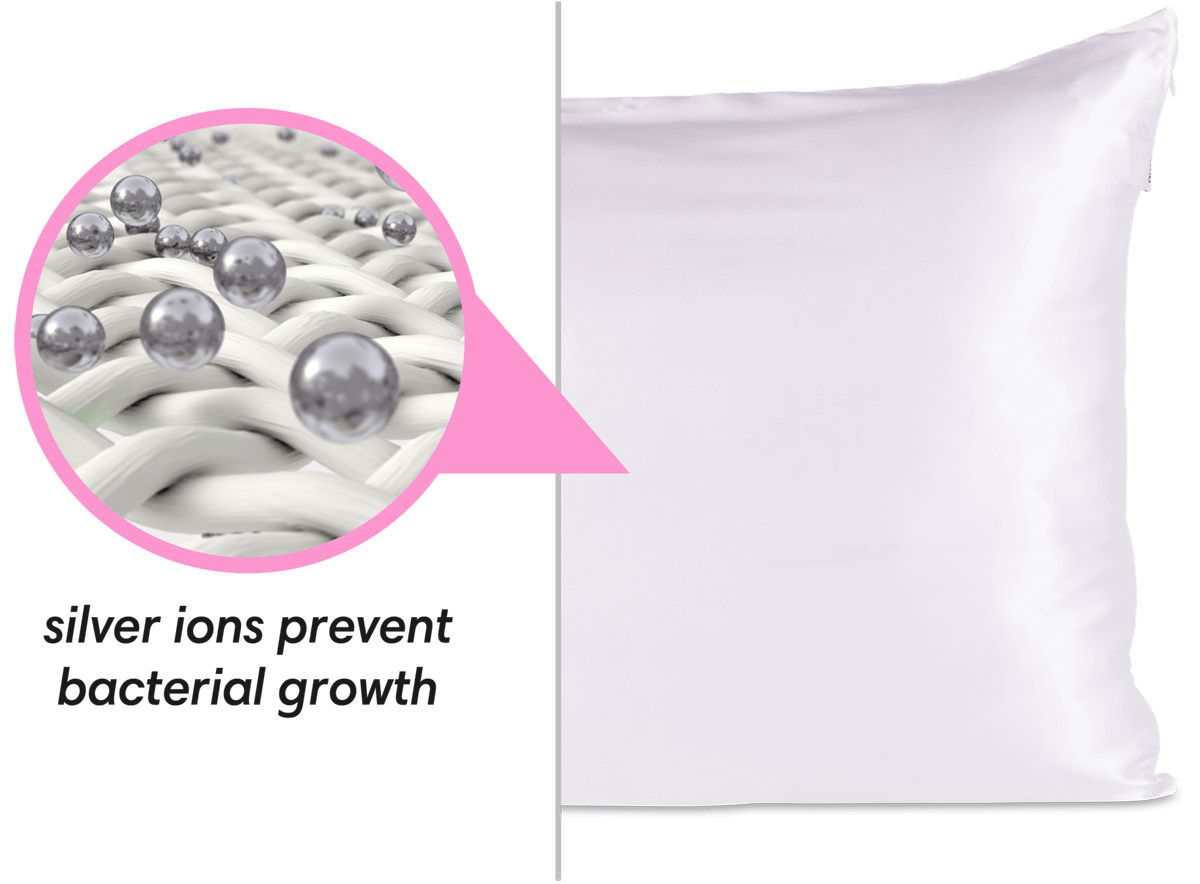 ARGIE PILLOWCASE
Bacteria-free to keep
skin clear & healthy
Less skin irritation/inflammation
Helps reduce blackheads
Supports acne & breakout prevention
Even after 12 days without washing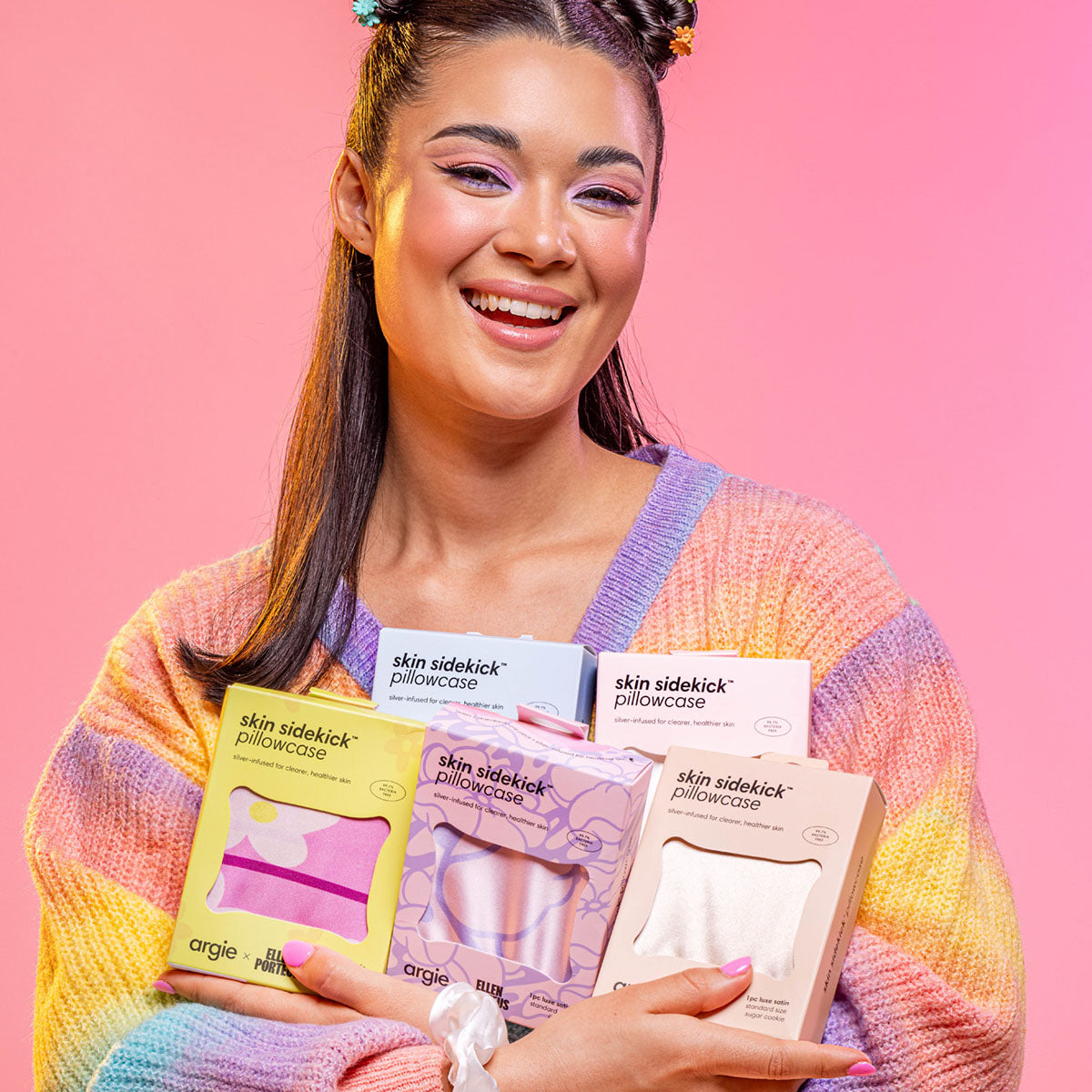 OUR MISSION
Make skincare effortless
No 10 step routines, no extra serums, creams, or lotions. We're out to create products that fit seamlessly into your life - helping your skin be at its natural best.
OUR STORY →
JOIN 30K FOLLOWERS
@meetargie